---
Richmond Hill is in South-central York Region of Ontario. It is the most educated community in its region. Employment rate in town is 66.3 percent in different fields such as business, finance, scientific research centers, administrations and management sectors. Richmond Hill Real Estate is recently at front of rising real estate housing prices and there is no sign of slowing down. In 2011 almost 52 percent families living in the town have an annual income greater than $70,000. Average income of this town is 34% higher than Canada's average income.
Things to Do in Richmond Hill:
1-Visit Landmarks: To see stars and go back in history there are two famous landmarks for Richmond is known in whole country.
David Dunlap Observatory is a center of the largest reflecting telescopes in Canada. University of Toronto use this observatory as their research facility. They organize many events in which guest speakers talk about astrology, space and science fiction. On a clear night it is very fascinating to see stars form one of the largest telescopes in world.
Richmond Hill Heritage Centre is a great site for history and architecture lovers who want to go back in history. It has Regency-style. It was built in 1840s and exhibits town history.
2-Visit Sport Clubs: Sports lovers who want to be fit and healthy, can play a round of golf and hit the tennis courts. Richmond Hill Golf Club have 18 holes,70par golf course. It is a great place for family course. All across the town there are 26 tennis clubs.David HamiltonParkis the largest with 6 courts
3-Go to Art shows and Libraries:
For art lovers Richmond Hill Studio tour is the best to see work of great artists. This tour is arranged annually in October in which artists open their art work to public who can buy their art works. People who love to read books a lot can go to Central Library where they can find a lot of books to read. Richmond Hill Center for Performing arts is the place loved by all music lovers, whenever you visit Richmond Hill you can cross check on website if your favorite star is coming to perform or not.
4-Visit Amusement Parks and Lakes:
For fishing lovers, Wind surfers Wilcox Lake is perfect place. If you love to spend a day at lake then go and spent your holiday there. For young ones who like adventure and rides Richmond Green Park is best, where they can skate on ice .
5-Enjoy a Bike Ride or Walk:
There are numerous hiking trails to stroll around in the town. One of the best trails is Beaufort trail, it links five trails together and yet it is not hard or long walk but considered as a best way to visit different parks in city through one route.
6-Go Shopping:
For shopping lovers Hillcrest Mall is a best option as it has 135 shops and have different brand shops in it. The food court is famous for its different deliciousdishes. Pay-as-you-go plan is perfect for tourists, who want to buy a mobile phone during town visits.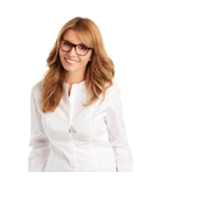 About Me:
Sandra Postick
SKYLIFE Real Estate Group
Agent at SKYHUB Canada

Aurora, Ontario
Residential Houses, Condos & Townhomes
905-999-7774 ext. 0244
---
---
---
---