---
When you are about to set up house construction snag list, it is important that you know the responsibilities of various parties in the same. The client, the contractor, the subcontractor, and the designer all have a role to play in the setup house construction snag list.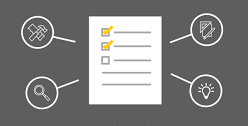 Here are their various responsibilities:
• The General Contractor: They have to consult, have a close eye for details and be helpful and prepared. They need to be prepared to walk the client through and ensure that, they point out the work which is remaining on their to-do list. During the meeting, they will be able to show off to the client, their work and have an eye for details. As good contractors, they need to be in a position to show the client the items which are on the punch list. Since the contractor is a representative of the client, they have to assist and consult the client through the things which they believe the client would wish to see.
• Subcontractor: Their work is to ensure that the work is done, there is a follow-up and make it possible for communication about scope changes. They have to ensure that, all the actual punch list tasks are completed using high-level workmanship. The client's expectation is that the work will be completed efficiently and in a manner which is timely. But there are at times things which crop up at the end of a project which tends to add to the work scope. As a subcontractor, they should be in a position to know when the changes happen and ensure that the extra cost is communicated and a schedule of completion known to both the client and to the rest of the people who are working on the project
---
---
---
---