---
If you want to improve your corporate networks you should know that the best solution for you is the SD-WAN products, which is a new model that allows your company to have a gradual transaction from the traditional networks to the complete SD-WAN. This system is internationally recognized because it is made with a base that is flexible and scalable that allows corporate networks to evolve gradually.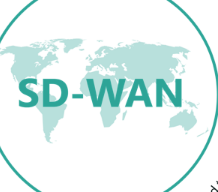 By using the SD-WAN you can see that it will offer you several advantages that other systems do not have. Some of the benefits that this system offers are:
• The new sd-wan has a Cloud Net Manager system, which allows solving maintenance operations and solving problems that may arise in corporate networks. This system covers from the points of access that the company has with its Wi-Fi to the routers of its WAN; in addition, it unifies the administration of all the bases that are installed in the branches through a single glass panel. All these solutions are made in real time.
• The SD-WAN products have a configuration system that is automated and independent. This ZTP tries to minimize site tasks, which means a versatile solution that covers traditional network configurations and complete system configurations.
• It should be noted that the edges of the SD-WAN are fully configured automatically from the cloud, which makes it extremely secure and reliable
• The system has a global and detailed view. The perfect CNM Visualizerges tool to redirect the central network of the system and applications. This tool performs the monitoring and analysis of the amount of traffic in the application. It also allows the company to have detailed information in real time about how its users are using the services and applications.
• One of the great features of this system is that it improves performance and lowers operating costs.
---
---
---
---